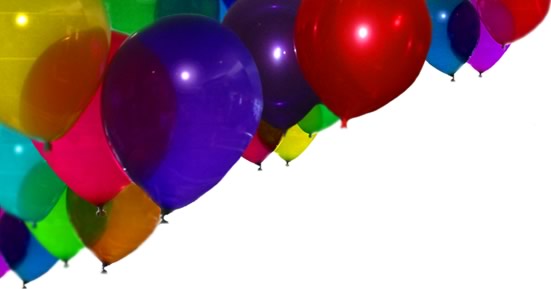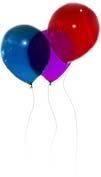 Let the fun activities, travel, shopping and romance begin right now. 





Proudly Presents And Welcomes

Married & Engaged Couples

 To The



Great Discounts on Groceries & Restaurants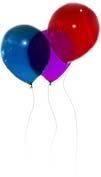 Fun & Love Instead of Arguments

The Best Low Cost Health Insurance 

Support for All

Marriage  Organizations

Club Members Pay Only Wholesale Prices

Why The Marriage Celebration Club?

Our Club is designed to enhance and step up the quality of marriages, save marriages if you are thinking of separation or divorce, increase intimacy with a focus on love, knowledge, and techniques. This is the world's most exclusive Membership Club for married and engaged couples featuring fun activities and events. This exciting marriage club features three types of memberships. One membership covers USA only benefits and the VIP membership covers worldwide benefits plus we have an Engagement membership. Enjoy monthly scheduled events planned for Engaged and Married couples to include:

The Fun

sports tournaments with married couples competing with other states or cities to include tennis, horseshoes, soccer, baseball, touch football, and board games(cards, backgammon, chess, checkers, dominoes, scrabble, etc.)

dance competitions win trophies and recognition worldwide on TV, radio, and our own marriage magazine and blog

fashion shows that would rival Paris shows starring married couples as models

crab & seafood feasts for those who love seafood from Maryland or Louisiana

husbands barbeques/bull roasts/veggie roasts cooking competition 

karaoke singing events to show off your singing talent

marriage rejuvenation and vow renewal ceremonies for recommitment and for those who did not have a formal wedding when they first got married and can afford to now

contests with amazing prizes to include money to pay off your bills, jewelry that will daze, glaze and amaze, choices of pre-paid leased luxury automobiles or pay off your existing car note, exotic one week vacations and more

shopping spree contests worldwide with $10,000 to spend

husbands cooking for wives events to find out who's husband cooks the best meal 

husband & wife cooking contests to see which couples cook the best meals as a team 

lingerie parties featuring men/women nightwear and lounging clothes to stay attractive or romantic looking to each other

art exhibitions featuring on the spot paintings or couples past paintings to show or sell 

 Entertainment

club sponsored dance parties that will feature at different locations oldie but goodies music and dance for ballroom, rock & roll, soul, Latino, blues, country, jazz, hip-hop and reggae

theme park couples only parties 

concert tickets to live performances as well as sporting events anywhere in the world found on our affiliate Tickets Network Show/Sports Ticket page on our club website

jazz/blues/soul events with old school dress up party 

white dress up party hosted by a celebrity

formal black tie events to give awards and honors to deserving married couples, or professionals who really worked hard to save marriages

charity balls to raise funds for a deserving organization or persons who helped save marriages 

Spiritual &

Professional

Marriage 

Saving

Counseling

marriage standard and spiritual counseling phone numbers or locations for professional and/or spiritual counseling with marriage professionals or clergy of all religions

marriage prayers with a phone number or locations where a marriage can be prayed for by a spiritual leader of your faith for healing, blessings or thanks to your God 

visits to events at churches, mosques, synagogues, and temples worldwide 

 Can you remember the last time you both 

went out on a date or a romantic weekend together?

real fun cruises with other married couples from all over the world to connect as friends forever

ski parties from the mountain ski resorts in the USA or anywhere in the world

Caribbean or Hawaii island hopping parties

wives pamper me/spoil me parties at the most fabulous resorts and spas in the universe

couples fishing tournaments to see who can catch the biggest and/or the most fish or crabs for trophies and other prizes 

golf tournaments with couples playing other couples to win locally, national, or internationally for prizes on world class golf courses 

masquerade balls several times a year for couples who like to have a lot of fun

paint ball games in the woods with married couple teams

company sponsored dancing under the stars at night

company sponsored picnics in or near your town

river boat parties with DJ or live entertainment

elite luxury car rentals on our website from sport cars to limousines

luxury jet and helicopter private use rentals with crew for your enjoyment

private island rentals with butler, maid, cook and more

yacht and boat rentals with crew

local weekend getaways if you need to be near home on our website

timeshare discount purchase plans

car rally's that test you and your mates skill at driving as a team

diamond ring upgrades for your vow renewal or marriage rejuvenation ceremony because you bought a small ring because of a limited budget when you first got married years ago and you want her to have a bigger diamond ring that really shows her that she is special and you will continue to love her the rest of your life

 Enjoy suggested quality of life products from our sponsors online and on our Marriage TV Network (coming soon).  We have just added the Marriage Celebration Magazine and Blog so that married couples can communicate with each other online. We are an international marriage club in over 100 countries linking you with fun couples and experiences of married couples in different cultures all over the world through our new magazine and blog. If you want to spice up your marriage with love and fun while getting closer to each other, hurry up and join this exciting club now.  

On the World's Most Unusual and Comprehensive Websites

Marriage​ Celebration Club

International and Multi-Cultural

2010 "Trademark",  Name & Logo © "Marriage Celebration Club" 

2010 "Trademark",  Name & Logo ©"Universal World Entertainment" 

2010 "Trademark",  Name & Logo © "Corporate World Business Clubs" Trading as "Corporate Business Clubs"

All Rights Reserved.

"Where The Honeymoon Never Ends"